WR 227 Technical Writing I
George Knox, Instructor/Writer/Web Author: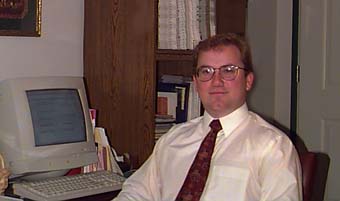 Knox has a Master of Arts in English from Portland State University with training in technical writing and editing, and web development. He has taught Career Development, Web Design and Writing through Portland Community College and Oregon State University.
For the past 10 years, George Knox has worked with the public and private sectors developing marketing, recruiting and educational programs and materials. He has experience in marcom, media, technical and grant writing. He has worked with a wide range of clients, but specializes in the high technology and engineering fields.
Instructor: George Knox; Phone: 503-977-4475; E-mail: gknox@pcc.edu; Office: Sy CC 221

Last Modified: July 5, 1999.